Overview
Running an event is hard work; with all the planning and coordination it can be challenging to track expenses and payments.
With our Accounting System features, we make it easy for you to enter expenses, track revenue, and even generate invoices and accept online payments. This helps you ensure you're event is profitable.
Features
Here are the highlights of what our system offers:
Create and email invoices to vendors
Accept online payments for invoices
Track when invoices are paid
Enter event and related expenses
Manage event vendors
Generate Income Statement reports to see profitability
Export accounting data for import into accounting systems like QuickBooks®
Create Invoices
Our Accounts Receivable module lets you quickly and easily create invoices for products or services you offer.
Anytime you need to bill for a product or service, you can create and send an invoice via email or regular mail. The invoice can include a payment link so vendors can pay the invoice online with a credit card!
Take payments online
Vendors can make invoice payments online and we send payments directly to you. Refer to our Pricelist for fee details.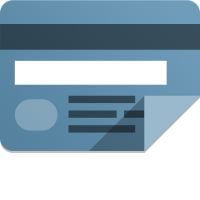 Link invoices to events
If you need to bill vendors for event services, you can link invoices directly to the event. The invoices then show up in the event summary report as sales revenue.
Manage vendors too!
If you work with vendors that you invoice more than once, you can save the vendor information when creating an invoice.
When you create an invoice and enter the Bill To information, you can add the vendor to your contact list
Any new invoices you create, you can select the vendor from a drop-down list of vendors
Under Accounts Receivable, there is a Vendors link where you can add, edit, and delete vendors