FEATURES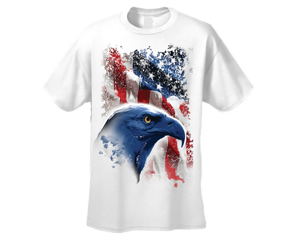 TSHIRT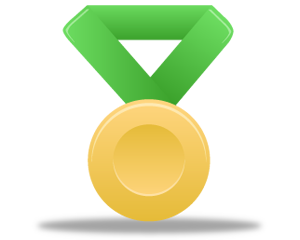 FINISHER'S MEDAL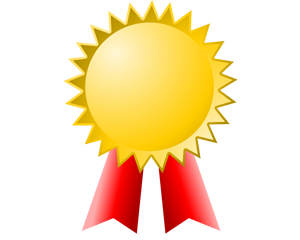 AWARDS
---
COURSE DESCRIPTION
The race starts in Cumberland, Maryland sometime after midnight on the first day (Saturday). Runners, accompanied at all times by a bike escort, take turns in a relay run entirely along the historic C&O Canal towpath to Georgetown in Washington, DC. From there, the course continues down the Potomac River waterfront in Washinton, DC, past the Lincoln and Jefferson Memorials, crosses the Potomac River and connects with the Mount Vernon Trail to Alexandria, Virginia. The finish is at Fort Hunt Park near Mt. Vernon. The run proceeds through Saturday and ends when the teams cross the finish line together as close to 11:00 AM on Sunday as possible. Finishing at 11:00 AM presents the logistical challenge of determining the most advantageous time to start after midnight on Friday and getting all the team members together for the finish. Runners are on the course during the entire run, including at night. Other logistical challenges are keeping everyone fed and rested, determining the best places along the course to exchange runners and bikers, and finding those places along the many difficult rural roads accessing the canal. For a copy of the course description with directions to the exchange points, click HERE (2016 version).
DIRECTIONS TO START
The race starts in Cumberland, Maryland sometime after midnight on the first day (Saturday). Chesapeake and Ohio Canal Visitor Center.
ADDITIONAL INFO
The unofficial Tom's Run record is 23:30:00. The official finish time is 11:00 am. So, teams that before 11 AM have time added to their race time up to 11 AM. Finishing early is not a benefit. The challenge, therefore, for a team wanting to finish as fast as possible, is being able to judge the start time and maintain the team's pace to finish precisely at 11 AM.
That said, Tom's Run is NOT a race!!! It is a team-building, memorial fitness event. The POINT is not to reach the finish line first, but to reach it together. Oh! .... and to have a lot of fun along the way. That said, a little trash-talking and competition among teams is probably a healthy thing that makes the event fun.
EVENT NEWS
April 14- Note that team applications are due on Monday to give us time to order our shirts and medals from the vendors and have them before race day. Please contact me at Admin@tomsrunrelay.org if you have questions or need any help.

March 17- IMPORTANT: I updated the team applications to show some changes for this year. First, we are not offering long sleeve shirts this year to accommodate our color choice and style. I think you will be happy with our tech tees. Second, I raised the entry fee from $14 to $15 per person. For 10 years, John McManus from The Barking Dog has, essentially, taken a loss on catering our lunch. I want to make sure he knows how much we appreciate how well he has taken care of us after our long event. Cost of shirts is $20, same as last year. See you on the trails.

March 4 - Here is a link for making reservations at the Fairfield Inn and Suites:
Book your group rate for Toms Run Race-2019

February 20 - Preparations for this year's even are proceeding. I have already been contacted by the Coast Guard Sector in Sitka AK who plans to have a remote team. I also added names to the Island of Lost Runners list. I am leaning towards a light blue shirt this year. Final decision depends on cost and availability. Our Coast Guard announcement should be posted soon.

January 13- Welcome to Tom's Run 2019, our 21st year! We are hoping to make this year the best ever. We are updating the application and course map and they should be available in a day or so by downloading from the tabs at the page top.

This year's Tom's Run Relay starts on Friday May 31st and ends at Pavillion C, Fort Hunt Park, on Sunday June 2nd - the same location as last year.

Please don't hesitate to contact Roger at admin@tomsrunrelay.org if you have questions.

June is not that far away and we are looking forward to another great year. Remember, Tom's Run is not about running away from each other, but with each other. It is a unique event for everyone.

Please contact me at admin@tomsrunrelay.org if you have questions about the 2019 event. More to follow. Let me know if you have suggestions for a great race.
OPTIONS

#runningguru