STOMP Humboldt!
Event date: 9/23/2017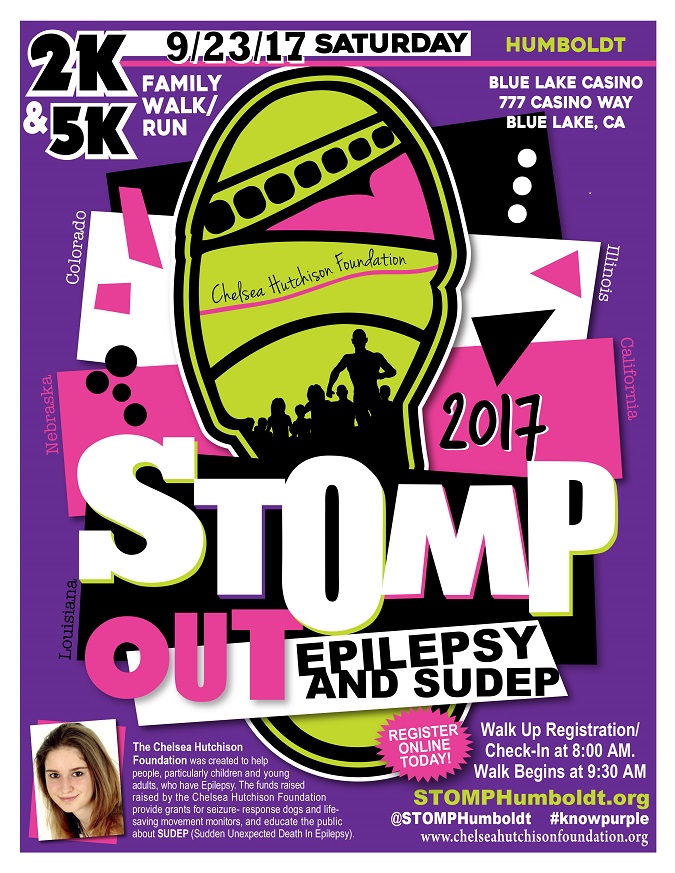 Join us at Blue Lake Casino in Blue Lake, California on September 23, 2017 for the 3rd Annual STOMP Out Epilepsy and SUDEP Awareness Walk/Run. Funds raised by this Foundation provide funds for fully-trained seizure-response dogs, life-saving movement monitors for those in need and grant wish trips to Epilepsy Awareness Expo and Day at Disneyland. Create your own team and raise funds and awareness for The Chelsea Hutchison Foundation. #STOMPHumboldt
Check-in and Walk-up Registration begins at 8:00 AM. Walk/Run begins at 9:30 AM. Entertainment, drawings, food and festivities immediately afterwards.
Fundraising Campaign is closed,
no longer accepting donations.